Relax at the wellness hotel in the Dolomites
Water – the element of life. And a centrepiece of your wellbeing at our wellness hotel in the Dolomites. Indoors and outdoors you can relax or swim for some lengths. With perfect view of the mountains you can enjoy the warmth of the heated outdoor pool or dip into the indoor pool with the whole family. There your children will splash around the water games and waterfalls, while you can relax on one of the cosy loungers. Spend some time basking in the indoor whirlpool or enjoy some bubbles in the outdoor pool.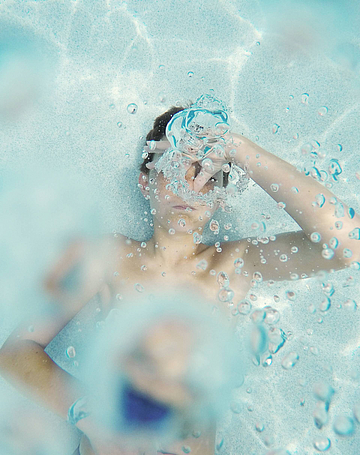 Whirlpool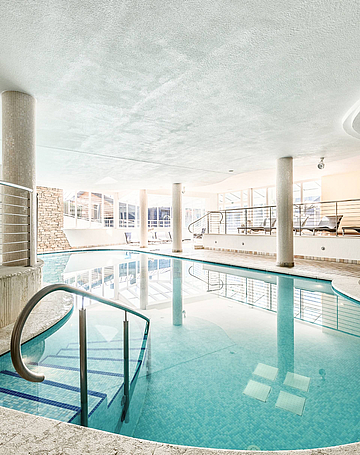 Indoor pool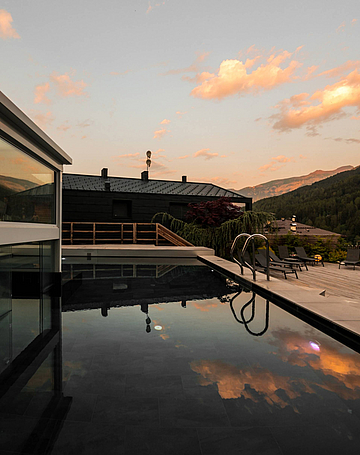 Outdoor pool
Water, warmth and happiness at Ravelli wellness hotel.